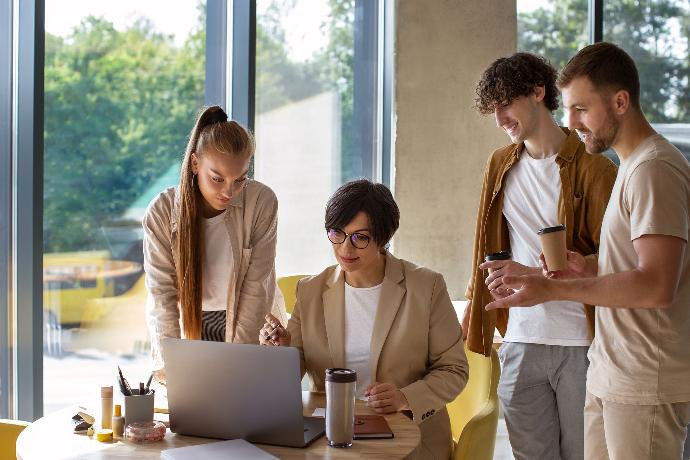 Pearson VUE provides computer-based examinations to testing centers such as APPLICA S.A., which have information technology, academic, government and professional testing programs around the world. Pearson VUE delivers exams in 180 countries through the world's most comprehensive and secure network of test centers.
APPLICA S.A. offers internationally validated certifications as tools to bring people to a position of maximum professional efficiency through knowledge validated by means such as being a Pearson VUE certified testing center.
Information´s Test Center
Address
16 Av, 42 St, Mata Redonda, San José, Costa Rica.
Schedule
Monday to Friday: 07:30 A.M. - 08:30 P.M.
Saturday: 08:00 A.M. - 12:00 P.M.
Available parking
We have our own parking for you to use it during the time of the test.
Contact
Phone nomber: (506) 4701-1800 / WhatsApp: (506) 8387-4242
Email: info@applica.site
How can you reach APPLICA?
We are in 16 Av, 42 St, Mata Redonda, San José, Costa Rica .
WAZE In case of traveling by bus, we offer the following 2 suggestions:
Take the Sabana-Estadio bus, get off at the bus stop next to SECRT Sabana on Avenida 16 and walk 300m east.

Take the bus Sabana-Cementerio, get off at the bus stop next to CR Hoy and then walk 100m west.
You can also find us on the application MOOVIT as APPLICA.
Do we have available parking?

Yes, we have parking space for each exam cubicle.


What you have to bring to the exam?
Identification is required for most certifications. In cases such as CISCO, ISC2 or CompTIA, a second ID is required. Always remember to review the list of specific requirements for your certification.
There is no need to bring pencil, paper or calculator to any test, we will provide you with all the necessary supplies, plus good vibes!
Can I study or stay in the building before the certification exam?

Unfortunately no, in order to guarantee the legitimacy of the certifications it is not allowed to take out study material inside the building.

Can I bring food or beverages?

Yes, long exams such as PMP or GMAT include breaks that you can use to eat, drink and use the restroom; however, no food or beverages (including water) are allowed inside the exam room. And of course, alcoholic beverages inside the building are grounds for cancellation of the exam.