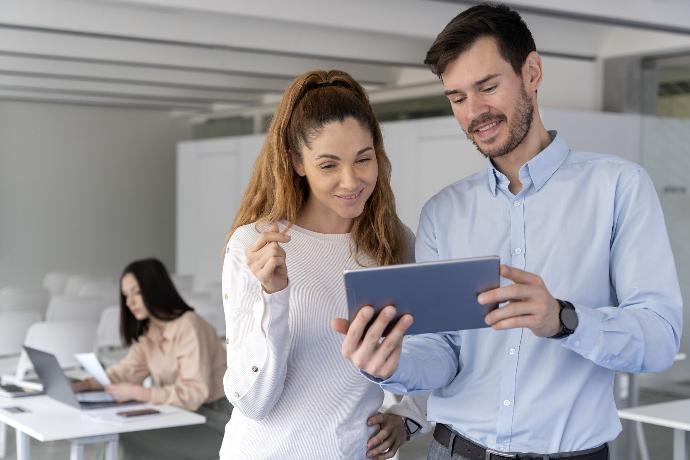 We offer the most up-to-date training provided by certified and 100% qualified instructors in e-learning methods.in e-learning methods. We have a track record of over 27 yearsof more than 27 years in the national and international market; we have transferred knowledge and technological mechanisms, which are supported by our clients, who provide validity and solidity to our projection.and solidity to our projection. We also provideCONSULTANCY in Information Technology, which allows us to giveto accompany the person and the organization to achieve their development.


MISSION
Empower our clients in the use of Information Technology to achieve success in their business or personal projects.


VALUES
- Agreed service quality.
- Excellence and continuous improvement.
- Integrity in our actions.
- Passion for what we do.
- Innovation in what we provide.
- Perseverance in the search for the best solutions.
- Success in the challenges we faced.


VISION
To be leaders in the innovation of knowledge transfer in Information Technology for the benefit of our customers.
ACKNOWLEDGMENT
Part of our more than 27 years of experience are the results and the added value for our clients of having been certified with Applica, as well as the additional academic support they have received as official partners and authorized Person Vue exams center. Our certifications are aimed at preparing professionals who can face the constant changes and innovations of the market, by means of different technological tools that allow them to see beyond the information, analyzing data with more detail and efficiency, providing an additional benefit that enhances their professional career.